Kris Bryant's Choice: The Diamond or the Dental Office
Kris Bryant's Choice: The Diamond or the Dental Office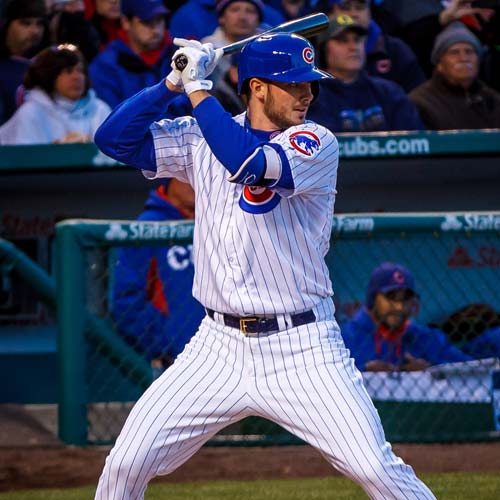 "What do you want to be when you grow up?"
That's a question every kid gets asked at some stage of life — and the answers they give may be cute, hopeful… or possibly, surprising. Take Major League Baseball star Kris Bryant, for example. Not so long ago, the Chicago Cubs slugger and 2015 Rookie of the year was a minor-leaguer, playing for teams like the Boise Hawks and the Tennessee Smokies. Before that he played college ball, and still earlier he was a standout on the Bonanza High School team in Las Vegas, Nevada. That's when an interviewer asked Bryant what he would do if his big-league dreams didn't come true.
The young man looked directly at the camera and stated, "If baseball doesn't work out for me, I want to be a dentist."
While his answer might be startling, Bryant wouldn't be the first to go from the diamond to the dental office. Both "Gentleman Jim" Lonborg, who played for the Milwaukee Brewers, the Phillies and the Red Sox, and Brian Banks, formerly of the Brewers and the Florida Marlins, traded their big leather gloves for the tight, sterile kind. So did pro football player and Heisman Trophy winner Billy Cannon. And Mark Spitz, swimming superstar of the 1970s, only gave up his place in dental school after his record-shattering Olympic victories.
So what's the connection? Both professions rely on dedicated, hard-working people who have good hand-eye coordination, and are willing to spending plenty of time honing their skills. And both can certainly be fulfilling. But if you had to guess, could you name the profession that has been ranked among the top 3 in the United States for several years running? (Hint: Open wide!)
All together, in Major League Baseball today, there are about 1200 players on the extended rosters. By contrast, there are about 151,500 dentists now practicing in the United States, and perhaps one million around the world today. What's more, the demand for dentists is expected to increase rapidly in the coming decades.
A career in dentistry offers the chance to work as part of a team that really makes an impact in people's lives. And, like a home run hit out of the park, it's good at bringing out smiles. That's one reason why U.S. News and World Report ranked dentistry the #1 profession in 2013 and 2015. (It was bumped to the #2 slot in 2016 by the dental specialty of orthodontics).
So it's really no wonder that a kid with a bright future would choose dentistry as a profession. If you know someone like that, the American Dental Association has a webpage that provides information about dental careers: http://www.ada.org/en/education-careers/careers-in-dentistry/. And be sure to read Dear Doctormagazine for the latest information on how dentists can help people with all kinds of issues. But meanwhile, don't feel too bad for Kris Bryant — if he changes his mind about baseball… there's still plenty of time for him to go to dental school.